Why Wix Built by Experts is the Better Platform for Small Business Owners!
Updated: Mar 25
If you're a small business owner, you know how important it is to have a strong online presence. And one of the key components of a strong online presence is SEO. That's why we're excited to tell you about Wix professional designed websites & SEO by Illuminate Digital. Wix websites built by Illuminate Digital have the best SEO compared to other platforms, so you can be sure that your website will rank high in search engine results pages. Plus, with Wix, you can easily manage your website on your own after the website has been built if you choose. So if you're looking for the best platform for your small business website, look no further than Wix designed and built by the experts at Illuminate Digital!
Your website is your most valuable marketing asset. Not only does it act as a primary source of information, but also helps define and attract new customers to you!
Hiring a professional web designer like Illuminate Digital on the Wix Marketplace is an excellent way to get your perfect website or improve what you have already created. With Illuminate Digital you will find a company who will work with all of the Wix customizable templates, high-quality images & apps that are just right for business owners like yourself! We can even build it from scratch.
As a Wix-approved agency Illuminate Digital offers an experienced design and SEO content team to build something suitable no matter how complex things might seem at first glance.
Hire a Professional Designer or Do it Yourself
You might be wondering if it's worth the time and effort to hire a professional designer or not. The truth of the matter is that 50 milliseconds can make all the difference when designing your website for success! Hiring a professional designer is the best way to ensure your website looks beautiful and functions properly. So, before you decide on
your next project and sit down in front of the keyboard- take this into consideration: In addition to being able to use their skills across many types of media -an Illuminate Digital professional will have experience with every aspect from brainstorming concepts through execution of design and function. That way they can ensure consistency throughout all parts-related tasks which are integral if want a well-organized good looking website.
Your website is the first impression to prospective customers. It should represent your brand and values, providing them with an immersive experience that helps you connect on a personal level before they have even met in person! With our designers at Illuminate Digital, we'll help make sure everything about this important project speaks volumes - including its layout or design aesthetic if it's new terrain for both parties involved
Take Your Website to the Next Level
You want to take your website from good, to great. You've got the traffic and you know that more clients are coming in - but something just isn't clicking with how people interact on it or what they see when they visit? A fresh new look can help boost user uptake by giving them exactly what their eyes crave: quality content that answers questions instantly & offers solutions without any fuss! Imagine if all those potential customers were able to explore an interactive map of sorts where each click brings another opportunity to learn more about your company, call you, request a quote, or make a purchase.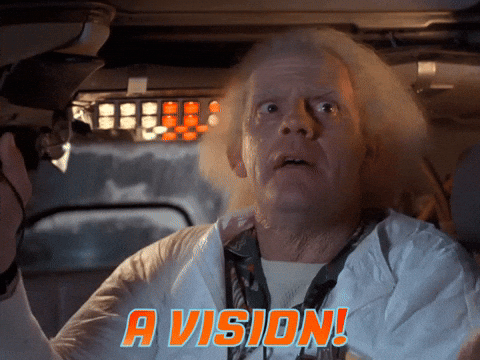 Struggling to Make Your Vision a Reality?
A professional designer can take an idea from concept, through development, and finally rendering on screen. They will work with you every step along the way as we discuss what's important for us both in terms of design elements or content strategy so that when it comes time to show off our product - whether it's portfolio pieces like images & video, client testimonials, case studies, blog posts.
Reach More People with Your Business with a Professionally Designed Website
Investing in a professional designer means investing in an experience that will set you apart from other businesses. You need to have the right tools for this job, which is why we offer so many services like logos, SEO, social media optimization, and websites tailored just for your company's needs! With our SEO expertise, we build in many of the SEO features that you might not think of if you were to build a website yourself. A website that ranks well in search engines is more likely to be found by potential customers, which means you'll get a higher ROI on your marketing efforts.
Speaking of SEO
*Google is the most popular search engine on earth, and it's imperative for people to
find you. Wix professional designers know how Google works; they have in-depth knowledge of all aspects from front-end SEO strategies through backend SEO that help make your website rank higher when someone searches related terms locally or even regionally! With our SEO-savvy team, you'll be sure to rank higher on search engines with the right keywords and page titles. We can also optimize your images for Google's imagery algorithms so they show up in high-ranking results!
An Expert in Web-Design Advancements
Our designers stay on top of the latest visual trends and technological advances to ensure that our sites are as current, innovative & scalable for your business. When hiring a professional company like ours your website will be at peak performance so it can grow with ease while staying up-to-date!
Primary Reason to Hire a Professional
A professional website designer will ensure that your users have an amazing user experience on the site. This means everything from creating content that is both relevant and interesting, to ensuring all elements of design work together seamlessly in order to accomplish their goals for customers or potential clients who might view it!
1. Wix is simple and easy to use, even for people who are not tech-savvy
2. There are no hidden fees - you only pay for the features you use
3. Wix offers a wide range of templates and designs that can be customized to match your business' branding
4. You can add features like online stores, appointment booking systems, and social media integration
5. Wix is affordable, especially compared to other website building platforms
6. They offer 24/7 customer support in case you need help with anything
Wix Design Experts to Help You Create a Professional Website and Online Presence
Are you looking for help with your website? Illuminate Digital is here to help. Call us at (319) 310-4648 or contact us today! We're Wix experts, so we can create the perfect site for you. Whether you need an eCommerce site or just want a 5-page website, we'll take care of it all. Our team has been creating professional sites since 2017, so you can trust our experience. Plus, when hiring from us, you get more than just a great website—you also get peace of mind knowing that the final product will exceed your expectations.
*A Note about SEO! If you're in a competitive industry and/or region of the country where there are lots of other companies doing well on search engines then it may be necessary for your company to implement Ongoing SEO. It's not something that can just happen once--you have keep working at improving ranking with their help every month!